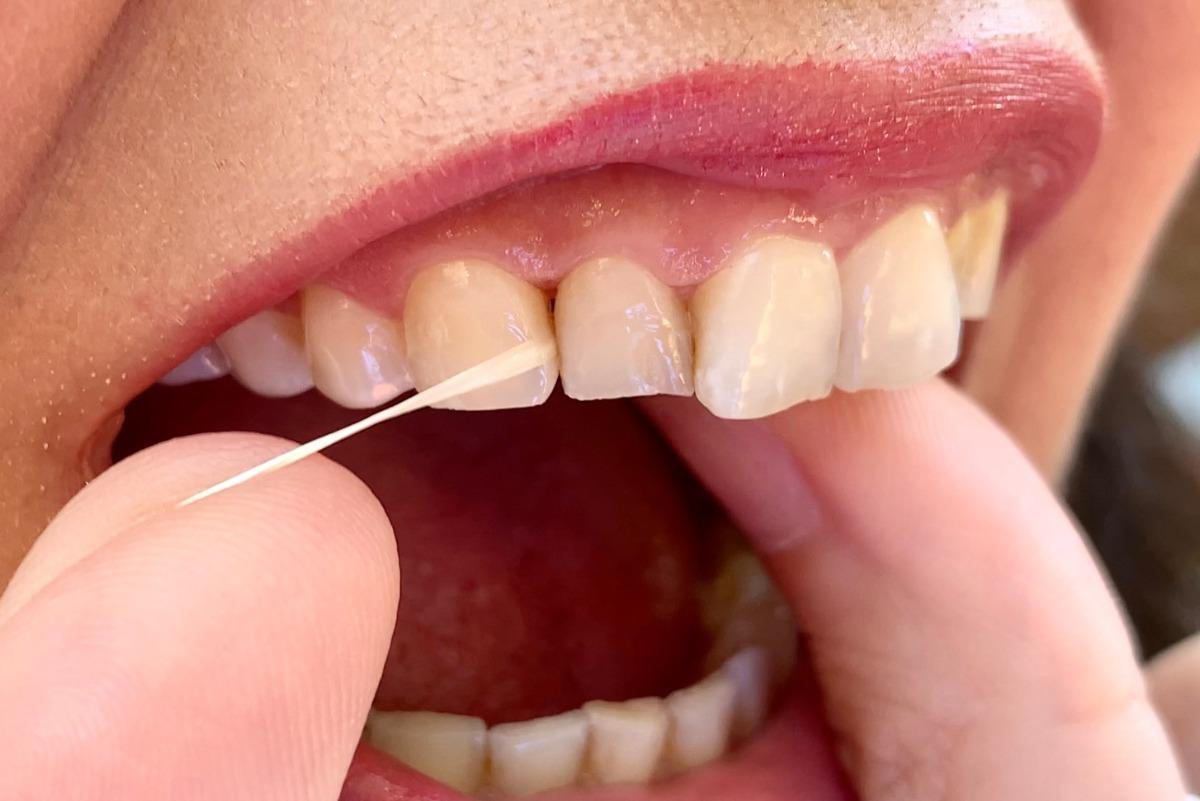 Interdental cleaners: Floss vs Toothpicks vs floss picks vs floss holders vs superfloss vs water flossers / water jet vs air flosser vs interdental brush?
Wooden toothpick or Plastic toothpick? Which one is better? Is it okay to use toothpick instead of floss?
Traditionally, toothpick, has been common & easily available; plastic or wooden. Toothpicks are not recommended that often anymore due to possible injuries.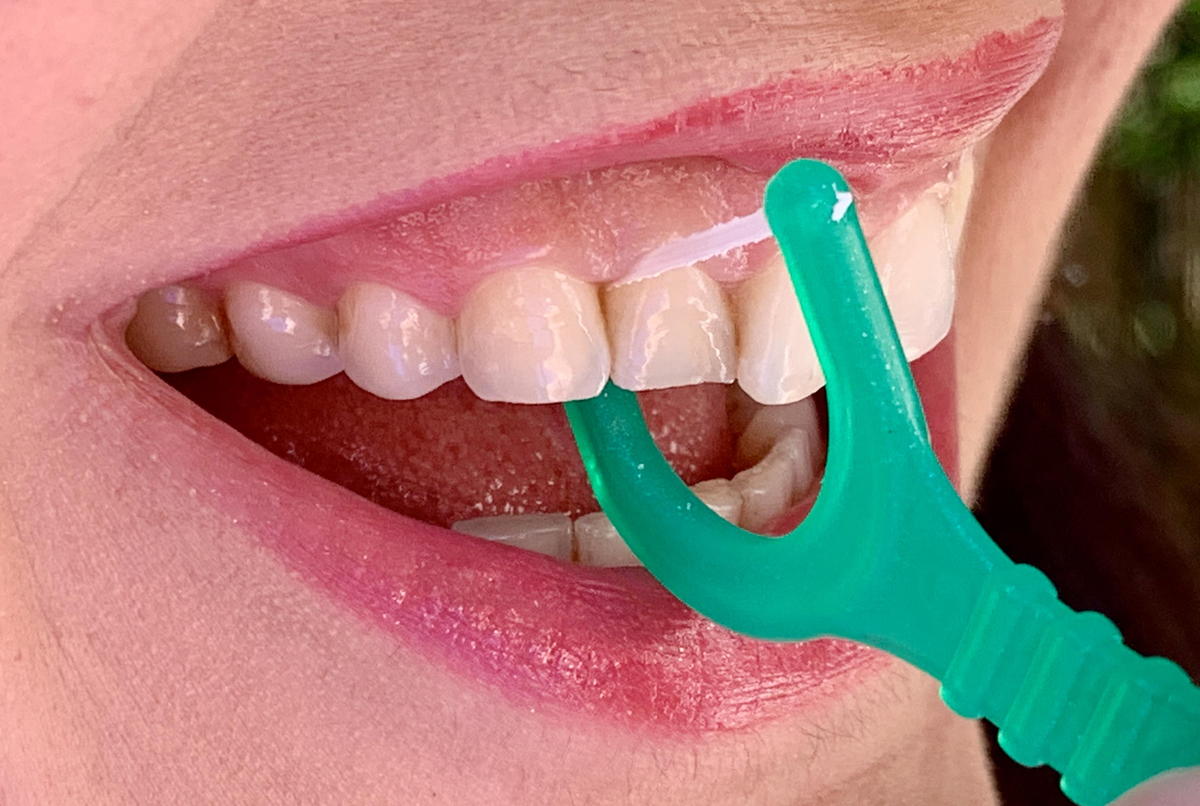 Is flossing necessary? Do I really need to floss? Which type of floss is better? Which floss should I buy?
Dental Floss: String or tape, with or without fluoride, waxed or unwaxed? Floss picks, Floss holders.
String or tape, Mint flavored or whatnot, with or without fluoride, Waxed or unwaxed; No difference in their effectiveness… mostly based on preference.
Superfloss
Recommended mostly to clean around dental bridges or implant crowns in hard-to-reach areas and around braces in orthodontic patients.
Floss threaders
Recommended mostly around dental bridge, crowns or implant crowns.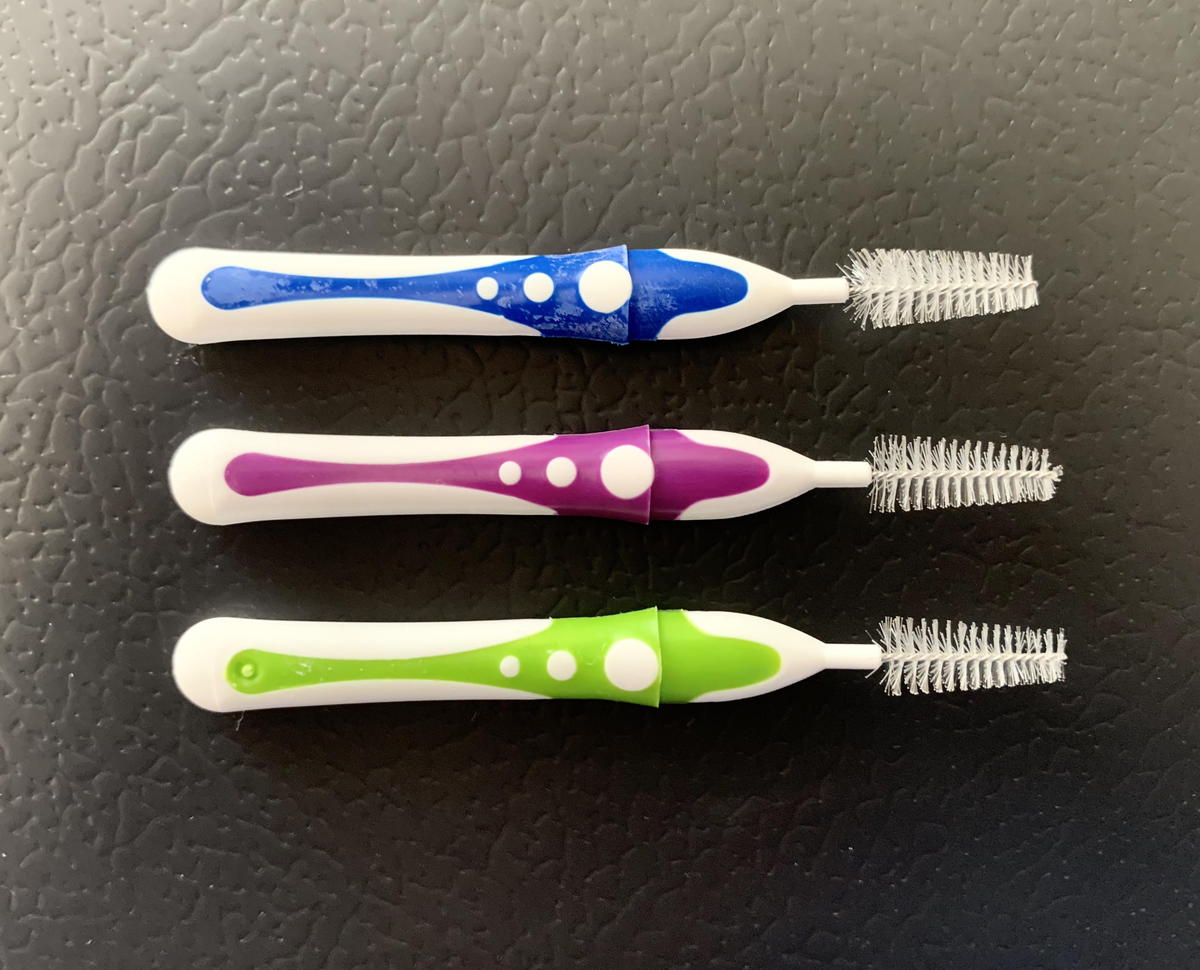 Interdental brushes 
Interdental brushes are cone shaped like Christmas tree or pipe cleaners. They are extremely helpful, when some of your teeth are not tight, having spaces in-between or in patients with history of periodontitis (gum disease with bone loss). They come in different sizes based on the space between your teeth. 
Water flossers, Waterjet, Air flossers
 Scientific evidence on these dental aids are limited… still controversial. But seems to be good for hard-to-reach surfaces. Maybe around braces or a bridge, implant prosthesis… especially bleeding areas. Super helpful in physically challenged patients. It may be helpful in motivating some patients more than the other ways.
Which one is the best? Which type of floss is the best for me? How should I clean around my teeth? How to clean around implants? Should I floss implant? How to clean braces? How to clean around crowns and bridge? Is water flosser (Waterpik) good? I water flosser better than floss? Is interdental brush better than floss? How good is Waterpik? Is toothpick better than floss? 
Honestly, the important matter is how often to you use it with correct technique! All in all, interdental brushes and flossing are the most effective ways in reducing plaque and gingivitis (early stage of gum inflammation). Based on the recent scientific studies, interdental brush is the best performing interdental aid. Especially in patients with the history of moderate to severe periodontitis during their maintenance phase (after their periodontal treatment) or whenever the teeth contacts are not that tight. If not, flossing… but frequently and with proper technique.
For more info, please watch the following video by our Dental YouTube Channel "Word of Mouth: The Truth about Dentistry":
Origins Specialty Dentistry
General Dentistry, Periodontics, Implant Dentistry, Prosthodontics, Endodontics, Cosmetic Dentistry
Dr Parisa Kheirieh, Prosthodontist
Dr Babak Najafi, Periodontist
5718 University Heights Blvd, Suite 201
San Antonio, TX 78249
(Between De Zavala & Hausman, off I-10)
https://www.originsspecialtydentistry.com
Phone: (210) 460-0749